The News and Talk Authority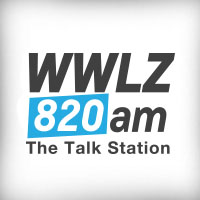 Conservative and proud, WWLZ AM 820 has the most powerful lineup of conservative news and talk in the Twin Tiers. Listeners tune in daily for all the news that hits home, state, government and the world. Coast-to-Coast AM with George Noory takes listeners to the world of the unexplained and unknown. The legendary Imus in the Morning discusses the hot topics of the day with a twist of sarcasm and in-your-face coverage. Glen Beck, a conservative at heart, brings an entertaining approach to what's going on in Washington. Rush Limbaugh, the heart of conservative minds of America, brings incredible knowledge and years of political observation to the air. Sean Hannity connects with some of the most powerful people in DC and talks about what's current in government. Mark Levin brings sarcastic wit to the day's top news events. The line-up wraps with Former Arkansas governor, Mike Huckabee, and his inside knowledge of politics.
Name: The News and Talk Authority
Call Letters: WWLZ
Dial Position: 820 AM
Coverage Area: From Olean to Binghamton; Syracuse to Williamsport.
Address: 2205 College Ave. Elmira, NY 14903
Office Phone: 607-732-4400
Request Line: 607-767-9649
Station Contact:
Mark Boarman Market Manager mark_boarman@commbroadcasters.com